The Fleet Market Barometer identifies growth trends within distinct fleet operator groups to determine market health and prioritise opportunities for suppliers to the fleet industry.
The latest results measure the impact of changes within the fleet market since the announcement of Brexit. Below are some of the headlines so far.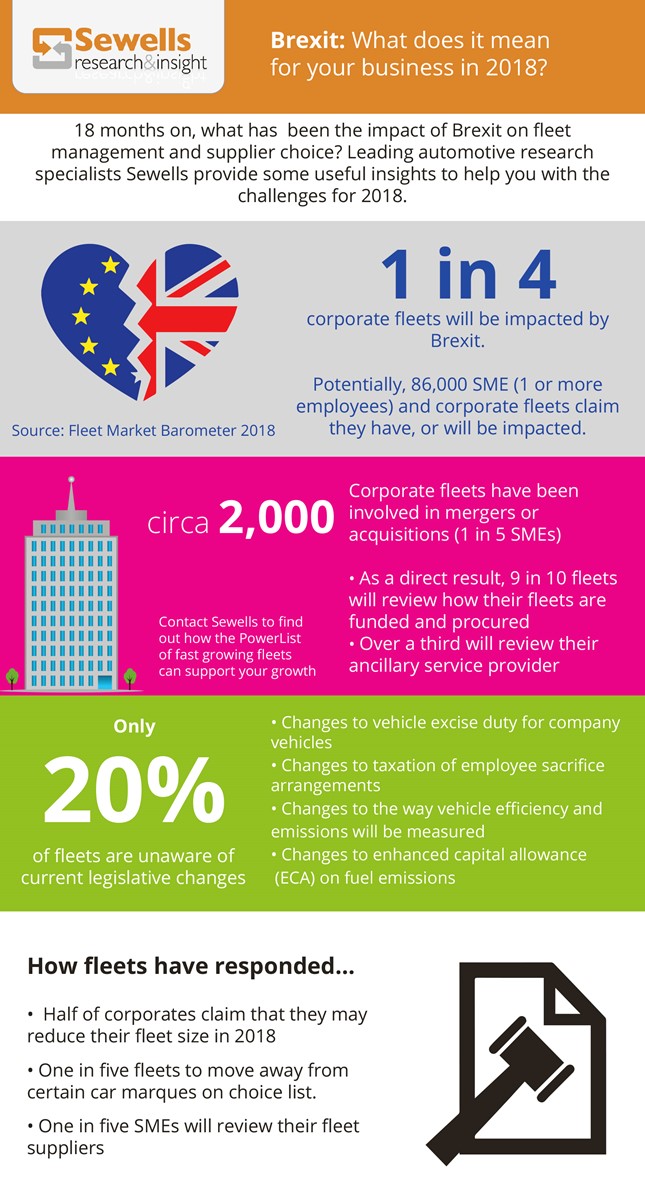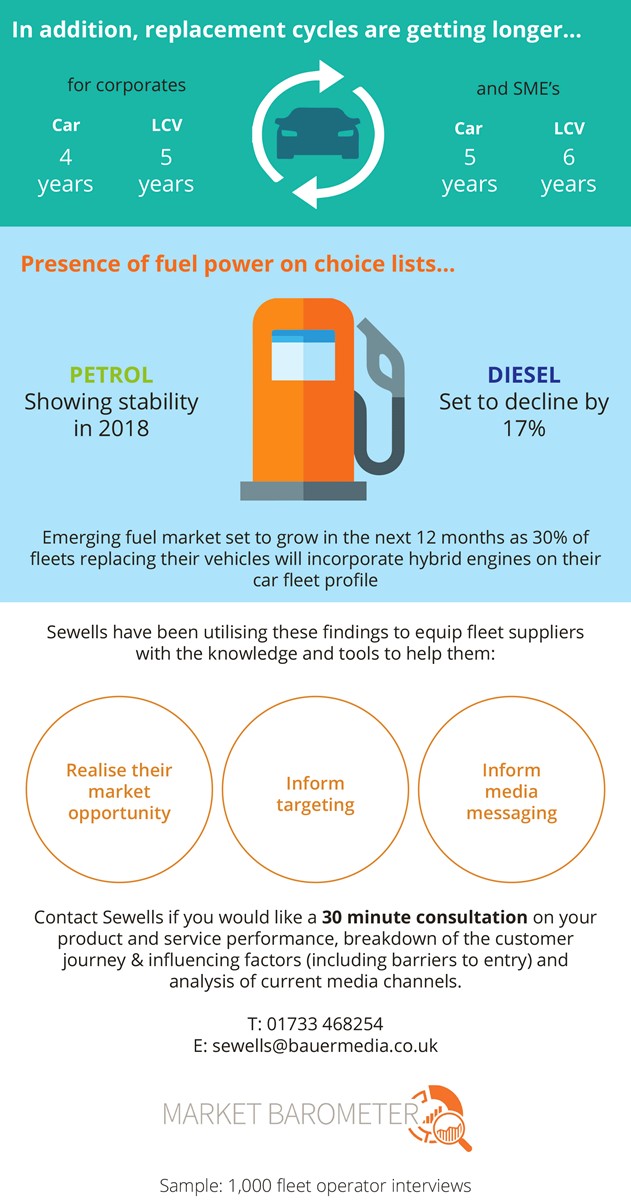 Drawing on extensive data and qualitative interviews from a wide range of sources within the fleet market, this report drills down into car and van growth forecasts for the next 12 months to provide an accurate view of the growth opportunity, by sales channels, fleet size and industry sector.
The report also examines alternative vehicle funding methods and analyses the outlook for fleet services penetration and growth.
If you have a list of questions your business needs answered, there is also partial access option available which provides an executive summary and analysis on one of the following:
Manufacturer risk opportunity
Fleet funding risk and opportunity
Ancillary service & mobility risk and opportunity
This offerring has a lower price point of £5,495 + VAT based on the tailored delivery output.
To access sample slides or for further information please contact: [email protected]